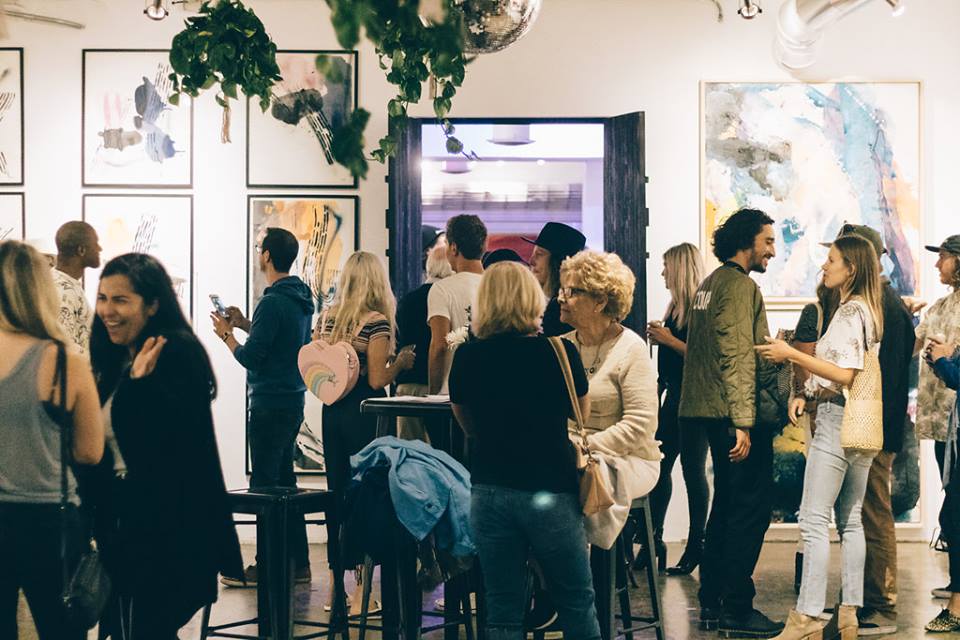 Local businesses, open studios, and more!
Submit what you're planning and we'll spread the word.
Planning your own event for July 13? Let us know what you're up to!
THEME
The theme for the Saturday, July 13, 2019 Art Walk is Get Around! We love when local businesses and artists incorporate the theme. It's not required, but it's super fun for visitors and gives the event a unified vibe.
We're celebrating and exploring mobility. How do you get around your neighborhood? How do different ways of getting around — bicycles, cars, your own two feet — influence how you interact with your community? We're bringing in lots of alternative transportation, adding shuttles, LA Metro bikes, and more to our event to cover all 3.5 miles. The biggest news? We're partnering with Venice Art Crawl to expand our reach from the Beach to the 405!
DEADLINE
Application deadline - Sunday, June 9. You should hear back from one of our team members within one week of applying.